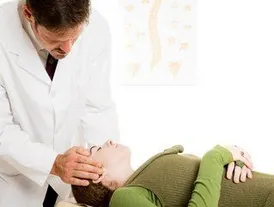 Unfortunately, problems with your spine can result in a lot of aches, including not just back pain, but also aches in your limbs, headaches, jaw pain, and more. Often, the pain is chronic, returning after medications wear off. If you live in or near Salinas, CA, you can contact Dillon Chiropractic to schedule chiropractic adjustments. Dr. Charles Dillon has used chiropractic adjustments to help countless patients improve their quality of life.
The Basics of Chiropractic Adjustments
Chiropractors are often thought of as back doctors. In practice, chiropractors can and do work with other parts of the body. However, chiropractic adjustment is one of the most widely used and effective tools in the chiropractor's repertoire.
Also known as spinal manipulation, with chiropractic adjustments, a chiropractor can gently align your spine to ensure that it is in proper form. Your spine is the foundation of your body and any issues with it can cause a plethora of pains. By ensuring that the spine is in proper alignment, you may be able to achieve lasting pain relief and improved mobility.
Let's say your spine is misaligned, causing strain in your neck. Not only could this produce neck pain, but it could also strain the muscles in your scalp. The result? You could suffer from tension headaches.
By undergoing chiropractic adjustment, you may be able to relieve the strain in your neck muscles. This will reduce the tension in the muscles in your head, which in turn could resolve your facial pain and tension headaches. In practice, chiropractic care can be used to treat many other aches and can also improve mobility. This can help you secure a higher quality of life.
Interested in chiropractic adjustments in Salinas, CA? Get in touch with Dr. Dillon. He has used this treatment method to help many patients and can work with you to craft a customized pain management plan.
Chiropractic Care Provides Lasting Relief
If you take pain medications, you may enjoy temporary relief. However, if the muscles remain strained because the spine is still out of alignment, the aches will return. You can try taking more medications, but you'll run the risk of forming bad habits. The pains may continue to return and over time the medications may become less effective.
If you're suffering pain, it's best to resolve the underlying issues. A chiropractor can use not only spinal manipulation but other treatments, including cryotherapy and soft tissue massages, to address the root causes of your aches.
In need of chiropractic adjustments in Salinas, CA? Call 831-449-1594 to schedule an appointment with Dr. Dillon. The right chiropractic care may be able to permanently resolve your issues.