Dillon Chiropractic Office Mission Statement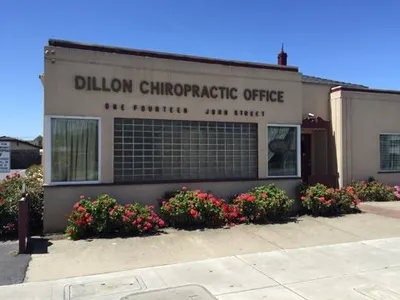 Dillon Chiropractic offers expertise, education, and the most modern technologies available. As a leader in the healthcare field, Dr. Dillon works diligently to provide the highest levels of care available through non-invasive and manual techniques. He takes a pro-active approach to health by educating patients on the value of a healthy lifestyle through proper diet, exercise, and decision making.
Dillon Chiropractic works to remove interference to the body's nervous system (subluxations) with precision-based care, allowing the brain to interact with every facet of the body through an unimpeded nervous system. Optimum function equals optimum health for our patients, with the same care and dedication that we expect for our own health and that of our families.
Dr. Dillon is committed to promoting and preserving the health of all patients. He accomplishes this through emphasis on a wellness approach to life. Patients can be assured of quality one-on-one treatment, a complete understanding of all office procedures, and chiropractic practices that are personally tailored to accommodate each individual patient's needs. Dr. Dillon is a chiropractic patient himself, so he understands what patients want and expect from their doctor. He goes beyond the call of duty in his diligence, meeting the expectation of each patient.
Here at Dillon Chiropractic, we encourage all of our patients, to ask questions at any time. It is our goal to help everyone understand chiropractic care, its, and how it contributes to a truly health-filled lifestyle. Chiropractic is limitless when it comes to who can be affected in a positive manner with regular care. From newborn infants to the eldest of the aging population, chiropractic care can induce positive changes in lifestyles and health.